HEY!!!!1 HELLO!!!!!1111oneLOL I LIEK MEMES OMG LOOK AT ME!!!!111 TIHS IS MY ARTICLE AND MY NAEM IS DONNY :)))))))

wELL AS U CSAN SEE IM A VERY ORIGNNAL PERSON YE YE ITS TRUE. I MAKE PICTURE AND MOVIE WIHT WINDOWS MOVIE 
MAKER  95© YAH YAH ITS TRUE. I WANNA BE A GAMES DESIGNER WHEN IM OLDER BECUS I LIKE KILLING GAMES   WITH   

GUNS AND STUFF LIKE TAHT YA YA ITS TRUE.
when iM ON MY OWN I USUALLY GO ON EBAY 2 LOOK AT POAINTBALL GUNS AND THEN ILL PLAY HALO WHICH R BEST FPS EVARRRR!!!¬1
BTW IM 12 I FORGOT 2 MENTION BUT IM VERY MATURE FOR MY AGE YA YA ITS TRUE. 
I LIEK MEMES COS THEYRE REALLY SILLTLY MY FAVOURITE ONE IS TAHT ONE WIT THE MUDKIPZ YA YA ITS TRUE!
IN MY SPARE TIME OTHER GAMES I GOO ON IS UMMMM COD4 5 &6 MY FAV GUN IS TEH N00BT00B I LIEK 
VBLASTIN NOOBS TAHTS Y. I CANT WAIT FOR TEH HALO MOVIE ITS GNNA B COOOOOOOOOOOOL!!!!111

HEREZ MY YOOHTOOB CHANNEL ILL DO A sub4sub IF ANYONE ASKS!!!!!!!11: HOW DOES I DOES LINKS? 
INF ACT IM GONNA SHOW U SOME OF MY  ARTWSOKRK ON MSPAINT::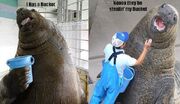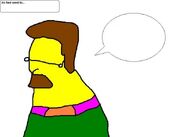 LOLOLL CAN SUM1 SHOW ME HOW2MAEK A GALLERY ON TIHS WIKI TIHN CUZ I DNOO HOW 2 OMGF LOLLLLL BT DEZ R MY FAV PIX
Ad blocker interference detected!
Wikia is a free-to-use site that makes money from advertising. We have a modified experience for viewers using ad blockers

Wikia is not accessible if you've made further modifications. Remove the custom ad blocker rule(s) and the page will load as expected.